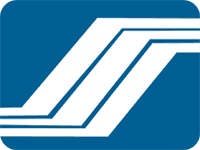 SSS members (self-employed, voluntary, OFW, farmers, fishermen, non-working spouse) can pay their SSS contributions and loans using GCash. No need to line up at payment centers. Just dial *137#. This service has been available since December 2015.
SSS members must be prepaid or postpaid Globe or Touch Mobile subscriber and must be registered to GCash to use the GCash facility. Payments made thru GCash have no transaction fee.
For payment of member contributions:
Dial *143#
Select GCash
Select Pay Bills
Select By Search
Enter Biller Name SSS
Please dont use USSD code *137#. This is not working anymore.

Dial *137#
Select National Gov't Agency
Select Biller. Select More if member is OFW, Self-Employed, or Voluntary member
Select Contribution
Enter 10-digit SS number
Enter applicable month or covered period
Select range of contribution
Select actual amount of contribution
Select Proceed
Enter 4-digit GCash PIN
SMS confirmation will be sent upon payment of contribution
For loan payments:
Dial *137#
Select National Gov't Agency
Select Biller. Select More if member is OFW, Self-Employed, or Voluntary member
Select Member Loan or Real Estate Loan
Enter 10-digit SS number (for Member Loan) or Real Estate Loan account number (for Real Estate Loan)
Enter amount
Select Confirm
Enter 4-digit GCash PIN
SMS confirmation will be sent upon payment of loan
For inquiries on SSS contribution, loans or other concerns, you may call SSS at 920-6446 to 55
[Source:
SSS
]