Twitter is a free social networking and micro-blogging service that allows its users to post an update message just as you would in an instant messaging client. These updates (otherwise known as tweets), are text-based posts that can only be 140 characters in length.
Plurk is similar to Twitter only that your updates (called plurks) and your friends' are arranged in a timeline so your friends can easily view and comment on them. Plurks can be posted with qualifiers, which are one-word verbs used to represent a thought (ex. "feels", "thinks", "loves", etc.). Its like an instant messenger / social networking / forum / micro-blogging service rolled into one.
An easier way to update your Plurk and Twitter is to use SMS or text messaging.
To start plurking via SMS, sign up first at phplurk.com. Then, register your PLURK account to their gateway by sending: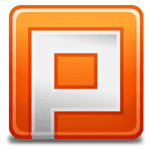 PREG <plurk username> <password>
To update your timeline, send either
PLURK <your update>
or
PLURK <qualifier> <your update>
Valid qualifiers:
loves, likes, shares, gives, hates, wants, wishes, has, will, asks, was, feels, thinks, says, is
mahal, ipinamamahagi, nagbibigay, kinasusuklam, gusto, naghahangad, nagtatanong, nararamdaman, iniisip, sinasabi, ay
To start twitting via SMS, sign up first at phtwitters.com. Then, register your TWITTER account to phtwitters.com, by sending:
REG <twitter username> <password>
To update your timeline, send
TWIT <your update>
To send a direct message, text
TWITD <username> <your message>
The gateway numbers to send to:
GLOBE – +63-916-4967171
SMART – +63-929-3632359
Update: SUN CELLULAR – +63-923-8852052